-------
Source: axios.com
More people are talking about dome homes and disaster-proof designs as a solution to threats familiar to Californians, like earthquakes and fires.
Why it matters: Experts say increasing extreme weather events could give mass-market appeal to dome structures, which are designed to withstand earthquakes, strong winds and other natural forces.
What they're saying: Minnesota-based Natural Spaces Domes has seen demand surge throughout the country in recent years. C0-owner Dennis Odin Johnson told Axios he's doubled his staff and expects to sell around 40 domes this year, up from 20 last year.
"Our clients are looking for something different, and they're attuned to climate change," Johnson said.
The big picture: With fewer flat walls and a round shape, domes can weather severe winds and heavier snowfall while using less heating and cooling energy than a conventional house, according to Johnson.
Also, the entire exterior can be built with fire-resistant material.
Zoom in: Retired software engineer Jon duSaint, who lived in Santa Cruz County during the CZU Lightning Complex fires in 2020, is building a dome home near Bishop, Calif., the New York Times reported last month.
The 29-foot structure will be fire-resistant, and designed to withstand high winds and heavy snowpack.
"The dome shell itself is basically impervious," he said.
In March, California-based Geoship unveiled its first dome home and said it hopes to deliver 1 million dome homes per year. As of March, the company had 10,000 preorders for its homes.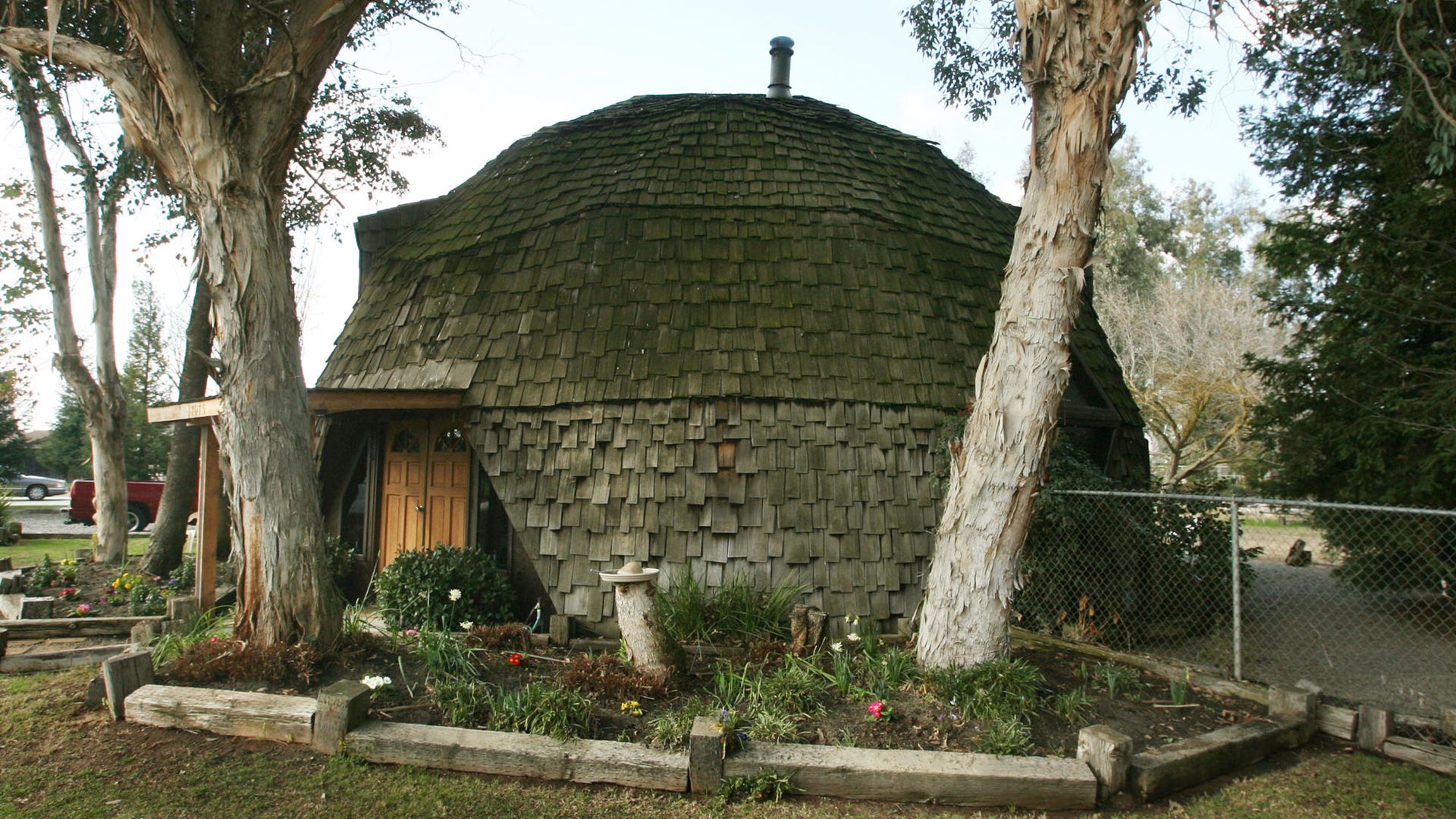 A geodesic dome home in Madera Ranchos, Calif. Photo: Craig Kohlruss/Fresno Bee/Tribune News Service via Getty Images
By the numbers: 1.7% of people in California say they were displaced in the last year because of a natural disaster, per the latest U.S. Census Bureau data.
Nationwide, the average is 1.6%.
Between the lines: A completed dome is generally 5-to-15% less expensive to build, requiring 60% less lumber than a standard house of the same size, according to Johnson.
For an average-size dome, completed building costs range from $350,000 to $450,000 in rural areas, with costs up to 50% higher in cities and suburbs, he said.
Go deeper: The threat of climate change-related disasters is a big factor driving up consumer costs and putting insurers out of business in some parts of the country, Axios' Andrew Freedman and Nathan Bomey report.
-------
Source: axios.com